Media, Communication and Cultural Studies Association (MeCCSA) Conference
Wednesday 07 September 2022 - Friday 09 September 2022
Location: The Sir Ian Wood Building, Garthdee Campus, Aberdeen, AB10 7GJ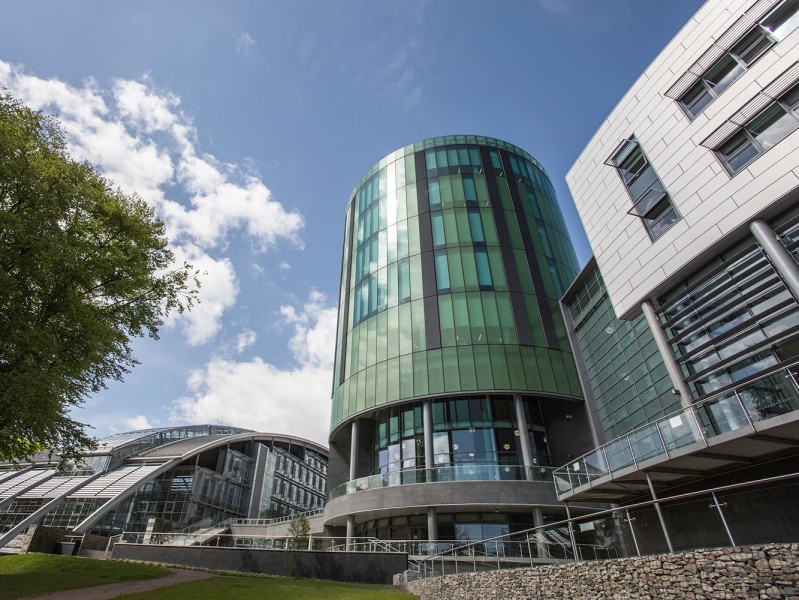 Join us on 7-9 September 2022 when the MeCCSA annual conference returns to Scotland. The conference theme is Silenced Voices and it will take place at RGU's modern riverside campus.
We are delighted to be hosting the annual MeCCSA Conference at Robert Gordon University 7-9 September 2022.
The conference is an annual presentation for the best work across the full range of MeCCSA interests and these themes will be addressed in a range of plenaries, roundtables, panels, screenings and exhibitions during the conference.
Our conference theme will be Silenced Voices and proposals for papers, panels and other presentations are invited that engage with this theme.
Potential topics include:
Censorship
Non-mainstream voices
Activism
Samizdat / Underground press
Voices from below
Whistle-blowing
Post-truth politics
Counter-culture
Cultural pluralism
Empowerment
Corporate power and the media
Minority languages
Translation and mediation
Pedagogies and educational practice promoting inclusivity
Find out more about the Conference
Professor Gregory Philo
Professor of Communications and Social Change and Research Director of the Glasgow Media Unit at the University of Glasgow.
His research interests are in the area of media and cultural reception and in recent years have focused on political advertising, images of health and illness (including mental illness), migration and race. Over the last 30 years the Glasgow Media Group has pioneered research methods focusing on the use of language in news and other media formats and has investigated how meanings are established for audiences.
Professor Anandi Ramamurthy
Reader in Post-Colonial Cultures at Sheffield Hallam University.
Her primary research interests are focused on critically analysing 'race' and postcoloniality in media and culture to challenge hegemonies and give voice to the voiceless. Her work has explored images of Africa and Asia in British advertising, Asian youth movements in Britain and representations of Palestine.
Professor Karen Ross
Professor of Gender and Media at Newcastle University and a member of the Executive Committee of MeCCSA.
Her research focuses on the relationship between gender and media, and in particular the relationship between gender, politics and news. She is currently the general editor of the Encyclopaedia of Gender, Media and Communication for Wiley-Blackwell, to be published in 2020.
Dr Miklos Sukosd
Associate Professor in the Department of Communication at the University of Copenhagen.
He has served on major international media research and consultancy projects, including as Chair of the COST A30 Action "East of West: Setting a New Central and Eastern European Media Research Agenda", and as a key expert and team leader in the European Union's "Independent Study on Indicators for Media Pluralism in the Member States". His research interests include the media in Central and Eastern Europe, Russia and China; and environmental communication.
Registration
Registration will open from March 2022.
Costs
Early Bird Rates
Until 5 July 2022
3 Day MeCCSA Member £275
3 Day Non- Member £305
3 Day Concession £140*
1 Day MeCCSA Member £215
1 Day Non-Member £245
1 Day Concession £95*
Regular Rates
3 Day MeCCSA Member £315
3 Day non- Member £345
3 Day Concession £165*
1 Day MeCCSA member £245
1 Day non-Member £275
1 Day Concession £105*
(* Concessionary rates available are for students and unwaged only)
Hotel Offer
To book, contact the hotel directly on 01224 945555 quoting Group Reference -19950
Signature King Room (Single Occupancy) - £75
Signature King/ Twin Room (Double Occupancy) - £85
Corporate King Room (Single Occupancy) - £85
Corporate King Room (Double Occupancy) - £85
All rates shown are per room per night for single or double occupancy, including breakfast and VAT. Porterage is chargeable at £1.00 per bag per day. Individual bookings may be cancelled up to 4pm the day before arrival by contacting the hotel directly.
The conference Gala Dinner will be held at the Sandman Hotel on 8 September 2022.
Further Offers
Information about other accommodation deals and flight offers to be supplied closer to the conference date.
The Media, Communication and Cultural Studies Association is pleased to invite the submission of abstracts, panel proposals and practice-based contributions for the MeCCSA 2022 Conference, to be held 7-9 September 2022 at Robert Gordon University, Aberdeen. The theme of the conference is Silenced Voices.
The theme encourages engagement with a wide range of topics, which we hope will attract researchers interested in minority, excluded, alternative or powerless communities, and their ability to influence public discourses. It offers the opportunity for a wide variety of perspectives: from the historical to the contemporary; from group-centric to macro societal changes; from enablement to suppression; from psychological to technological; from the speakers unable to reach their audience, to audiences unable to find their voice.
Timeline of submissions and reviews
Submission deadline: 31 January 2022
Review decision: March 2022
Further information
Find out more about the conference theme, how to submit a proposal:
MeCCSA statement on diversity and discrimination to apply to all network and association events
MeCCSA does not tolerate any form of hate speech or discrimination from speakers or participants in any forum including keynotes, panels and network meetings which take place at MeCCSA conferences and events.
We do not accept any kind of harassment – verbal, sexual or otherwise. This includes (but is not limited to) bullying, unwanted touching, comments on personal appearance or identities/characteristics.
When making a presentation to be given during a MeCCSA event which deals with sexual assault, harassment or hate speech, the presenter must make this clear before they start.
If an individual at an event uses language that is in any way discriminatory or exclusionary, or any form of hate speech, that individual will be asked to leave immediately. One of the roles of conference panel or event Chair is to oversee proper conduct and considerate debate during panels and events and they will be fully supported by MeCCSA to take action in the case of a speaker or participant behaving in an offensive or deliberately disruptive manner.
Where someone believes they have been unfairly excluded on the grounds of their behaviour, they should contact the conference hosts and the MeCCSA Chair (or if this is a Network event, the Network Chair and the MeCCSA Chair). Security officers will be asked to escort excluded individuals away from any event if they do not leave voluntarily.
We also operate an 'opt IN' social media policy – if an individual presenter prefers not have audience members tweeting or otherwise sharing their content via social media, or taking photographs, this preference must be signalled before the presentation begins and social media icons or Twitter handles should be excluded from presentation slides.

MeCCSA events have generally benefitted from a high level of collegiality which we appreciate and are committed to sustaining in future. Thank you for your cooperation and support. If you have any questions about this policy, please email Professor Einar Thorsen, MeCCSA Chair (2021- ).