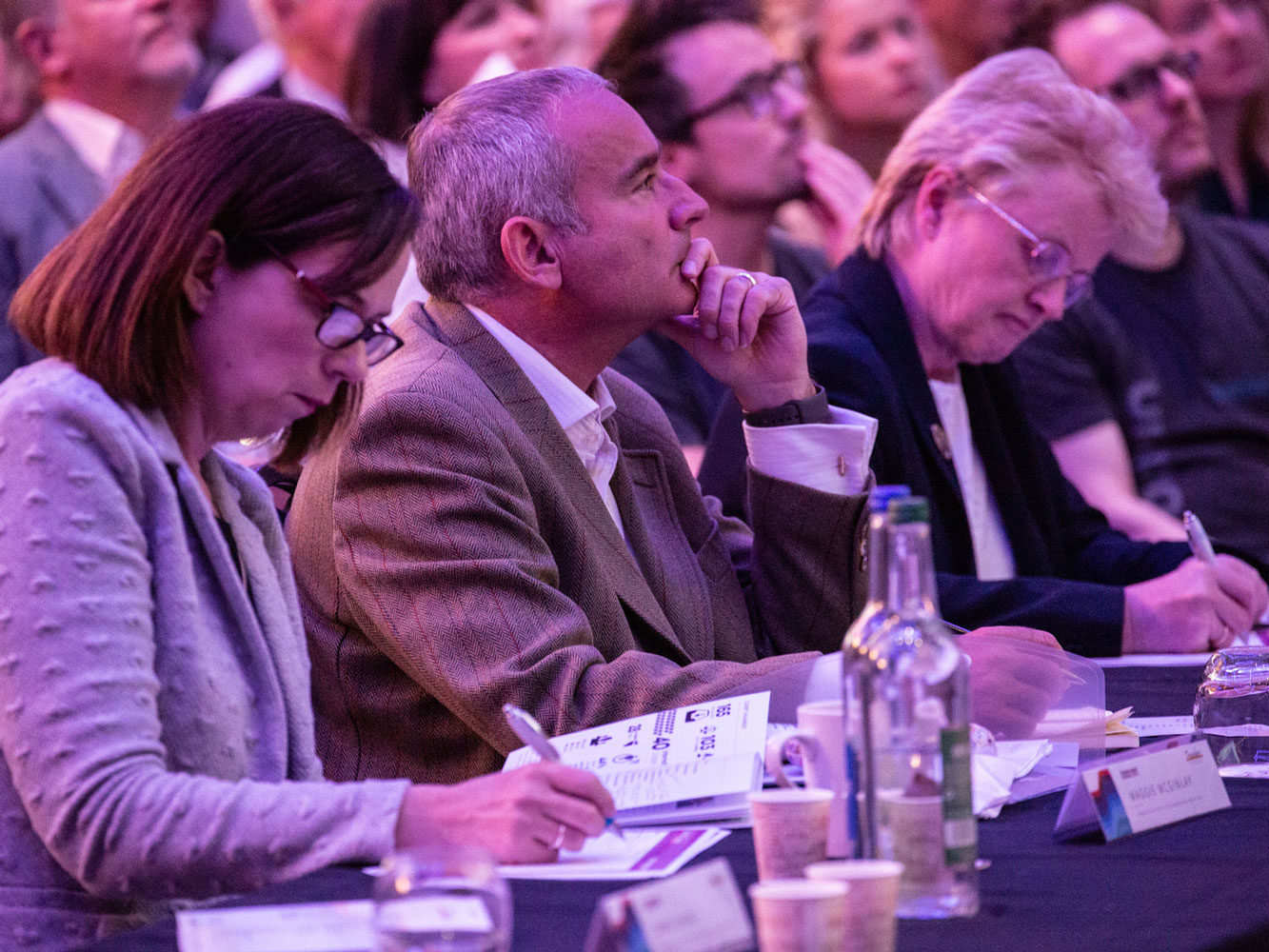 Supporting Entrepreneurship
Startup Sunday: Pitch and Showcase
The creation and support of new startups from the RGU Startup Accelerator programme is a vital part of the development and diversification of the economy. Startup Sunday is a new annual event to celebrate their achievements and is open to the public.
The first yearly Startup Sunday pitch and showcase event occurred on the 5th of May 2019. This annual celebration is designed to give the wider community both inside and outside the university to see the startups from the Accelerator programme. In May 2019 at the Sandman hotel in Aberdeen, 25 startups were in the showcase arena while 14 of these pitched for additional funding in front of a external judging panel and an audience of over 200 people. Five founder teams shared in £75,000 in extra funding
The startup teams in this year's event cover a range of industries including healthcare, digital media, education technology, energy, food, beverage and financial technology. These connect very well to the various new and existing clusters of industry development particularly in the North East: helping to build the industries of the future.