About the Programme
The RGU Startup Accelerator supports entrepreneurial teams of students, staff and alumni in RGU and partner North East Scotland College (NESCol), with the aim of helping the region's entrepreneurs and innovators to create new businesses in a number of industries. Up to thirty teams are chosen through a competition process each year, and each team will receive up to £10,000 of funding per team, leading to the creation of new businesses to support the region's economic development.
The programme will be run over a five month period in evenings and weekends to allow applicants to be flexible around their work and studies. Sessions will take place both in Innovation Station in Garthdee and Startup Station in Schoolhill.
---
Benefits of the Programme
The programme offers founders a range of benefits including:
Access to up to £10,000 in seed funding
A schedule of free skills development sessions
Occupancy of a free city-centre co-working office space
Opportunity to present at a final showcase event for further funding
Direct coaching from members of Entrepreneurship and Innovation Group
Connection with external subject matter experts
Invitations and participation on a range of networking events
Access and use of communications tools
Opportunity for international students to gain a two year Startup Visa endorsement letter.

The accelerator programme is run by the RGU Entrepreneurship and Innovation Group, and is funded by the Wood Foundation. The programme works in partnership with NESCol as part of the TWO PLUS alliance, and Opportunity North East as part of the Digital Entrepreneurship Hub in Schoolhill which all RGU start ups (digital or not) will have access to.
---
Programme Requirements
If you are interested in getting involved with the programme, but aren't sure if you qualify, these are some key areas we are looking for:
Connection with RGU or NESCol: At least one member of the founding team for the business should be a current student, staff member or alumni of RGU or NESCol.
New Businesses: The competition is open to new ideas, or early stage businesses which have been registered less than two years and made less than £200,000 in that time.
Scotland Based: The founding team should be located in Scotland with the intention of setting up their headquarters in Scotland.

In order to be successful for the programme, we are looking for the following to come through in your application form:
Understanding of the problem: We want to see that you have a clear, realistic and demanding problem to solve, you can use evidence of how impactful this is for customers such as research or interviews.
Ideas which are creative: We are looking for your idea to be easy to understand, unique and solving a real problem. However, applicants must accept that their ideas might change as part of the process.
Potential for growth in the market: We are looking for teams to have an idea of who their target market is, and done some research on if there are competitors. An investable high-growth company needs a sizeable market where there is high earning potential.
Testing of the business model: We are looking for some evidence that the business could make money and that the founders may have made some work towards their vision. This could be through revenue, users, customer interviews, a demo, a rough prototype, a patent, or other research. While we accept early stage ideas, a little testing can strengthen your application.
Strong entrepreneurial teams: We are looking for groups of ambitious and creative entrepreneurs with the right attitude and experience to run their business. We value team over everything else, and you need to be able to take critical feedback, and adapt your business.
---
Programme Dates
BOOTCAMP
Tuesday 7 January 2020 (6:00pm – 8:00pm)
Wednesday 8 January 2020 (6:00pm – 8:00pm)
Thursday 9 January (6:00pm – 8:00pm
Saturday 11 January (10:00am – 4:00pm)
Tuesday 14 January (6:00pm – 8:00pm)
Thursday 16 January 2020 (6:00pm – 8:00pm)
PHASE 1
Monday 3 February 2020 (6:00pm – 8:00pm)
Tuesday 4 February 2020 (6:00pm – 8:00pm)
Saturday 15 February 2020 (10:00am – 4:00pm)
PHASE 2
Tuesday 25 February 2020 (6:00pm – 8:00pm)
Thursday 27 February 2020 (6:00pm – 8:00pm)
Saturday 7 March 2020 (10:00am – 4:00pm)
PHASE 3
Tuesday 17 March 2020 (6:00pm – 8:00pm)
Thursday 19 March 2020 (6:00pm – 8:00pm)
Saturday 28 March 2020 (10:00am – 4:00pm)
PHASE 4
Tuesday 14 April 2020 (6:00pm – 8:00pm)
Thursday 18 April 2020 (6:00pm – 8:00pm)
SEMI FINALS
Saturday 18 April 2020 (10:00am – 4:00pm)
FOUNDERS SHOWCASE
Sunday 3 May 2020 (1:00pm – 5:00pm)
---
Startup Visa
Recent graduates of RGU have the opportunity to apply for a two year Startup Visa if accepted as part of the Startup Accelerator Programme.
If you have an innovative business idea and you are you an international student the Startup Visa is an opportunity to extend your stay in the UK for two years while you work on a new business idea. Robert Gordon University is an endorsing body and will consider visa opportunities to those who successfully complete the RGU Startup Accelerator Programme.
Download our guide for further information, eligibility requirements and application process:
If you feel you would be eligible or want more information, arrange a meeting with a member of the Entrepreneurship and Group by contacting innovation@rgu.ac.uk
While Robert Gordon University may issue limited endorsement letters to graduates of our courses, the Home Office remain responsible for all immigration decisions. RGU only offers endorsement letters for the Startup Visa, and we do not offer any endorsements for the Innovator Visa. Find out more about the Startup Visa:
---
Meet Cohort 1
The RGU Startup Accelerator launched in August 2018, and saw the first cohort of 25 high potential startups participate from January to May 2019. The teams selected cover a range of industries from healthcare, food and drink, fashion, digital media, educational technology and more. Since the accelerator, our teams have gone on to achieve wide success including:
External Investment of over £400,000 raised by teams
Over £150,000 in revenue from teams in first year
Two Scottish Institute for Enterprise Fresh Ideas Awards Winners
Multiple shortlisted entries to national competitions
New product campaigns with companies such as Harvey Nicols and Thomas Cook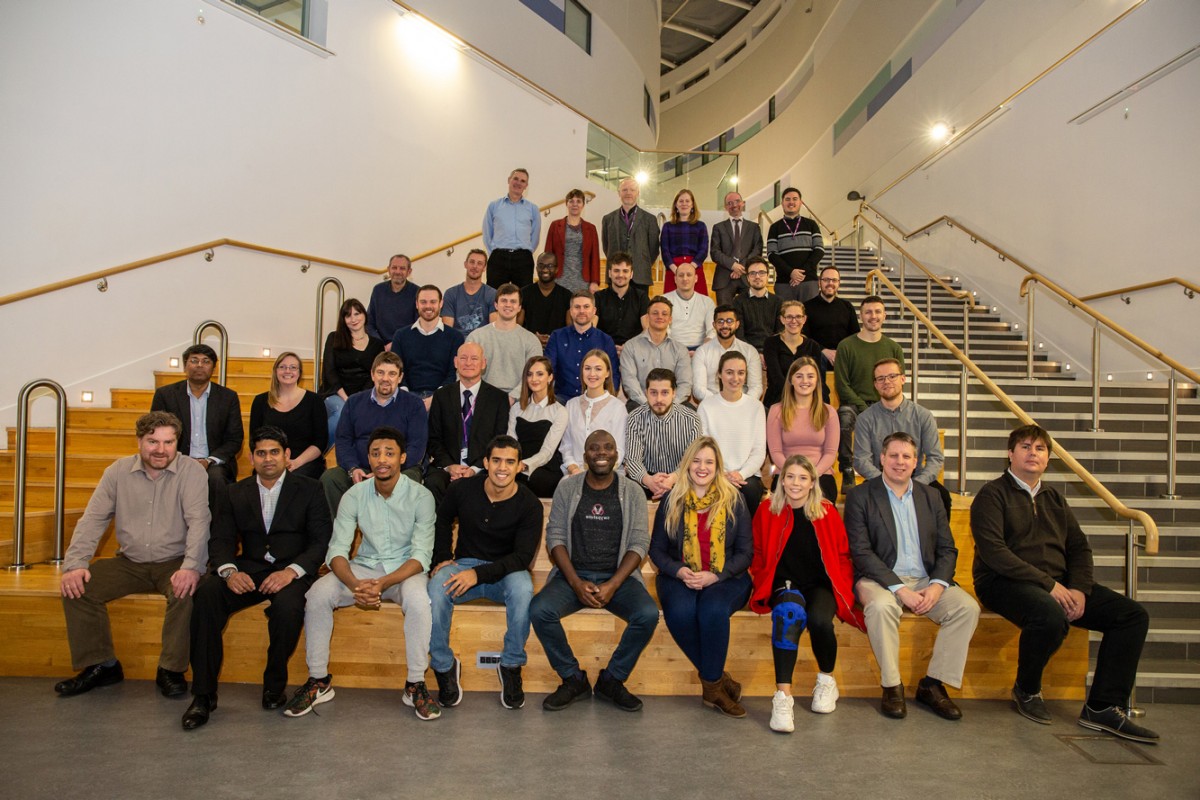 ---
Application Process
The competition for the programme will run until November, and applications will be judged by a selection of international industry experts. In Stage 1, all applications will be screened for eligibility and completeness, and in Stage 2, they will be allocated to international judges. The key dates for the process, which may be subject to change, are:
Those who are looking to apply for the RGU Startup Accelerator Programme should note the key dates:
Applications Open – Monday 16 September 2019
Applications Close – Sunday 24 November 2019
Stage 1 Application Review Complete – Thursday 28 November 2019
Stage 2 Application Review Complete – Sunday 8 December 2019
Announcement of Selected Teams – Wednesday 11 December 2019
Submit Your Application
Once you have reviewed all the programme information including the terms and conditions, submit your online application form.
Application Support
Online Guide
If you want a virtual induction to what the programme is and how to apply with top tips, then our 'How to apply to the RGU Startup Accelerator Programme' online course will take around 15 – 20 minutes and give you everything you need to know about applying to the programme.

Application Workshop
If you would like to attend a physical session and have the opportunity to ask questions about the programme, then you can book to a workshop and meet with the Entrepreneurship and Innovation Group.

Contact the Team
If you have any questions, want to know more or want to meet with a member of the team, then get in touch at innovation@rgu.ac.uk
---
​Application Information Pack and Terms & Conditions
Find out all the details of the programme by downloading the application pack.