About the Programme
The RGU Startup Accelerator supports entrepreneurial teams of students, staff and recent alumni in RGU and partner North East Scotland College (NESCol), with the aim of helping the region's entrepreneurs and innovators to create new businesses in a number of industries. Up to thirty teams are chosen through a competition process each year, and each team will receive up to £10,000 of funding each, leading to the creation of new businesses to support the region's economic development.
---
Benefits of the Programme
The programme offers founders a range of benefits including:
Enrolment on our six month accelerator programme, starting each January
Up to £10,000 in financial support per team to launch your business
Opportunity to present at Showcase event for further funding
Opportunity to meet investors
Access to free co-working office space for incubation period
Mentoring from subject matter experts
Access to dedicated and highly experienced RGU team
Access to AULA engagement tool – a communication platform for education
Networking events with peers
Lifelong alumni membership of RGU Accelerator programme
The accelerator programme is run by the RGU Entrepreneurship and Innovation Group, and is funded by the Wood Foundation. The programme works in partnership with NESCol as part of the TWO PLUS alliance, and Opportunity North East as part of the Digital Entrepreneurship Hub in Schoolhill which all RGU start ups (digital or not) will have access to.
---
Introducing Cohort 1
The Accelerator launched in August 2018 and the first cohort has 25 high potential startups began their year-long journey in the programme in January 2019. Those chosen startup teams cover a range of industries including healthcare, digital media, education technology, energy, food, fashion and textiles, financial technology and retail. An impact of our democratisation of entrepreneurship across the university is that over 40% of these startups have one or more female founders and in total 15 countries are represented in the founder teams. The Startup Accelerator runs on a early basis, supported initially by funding from the Wood Foundation.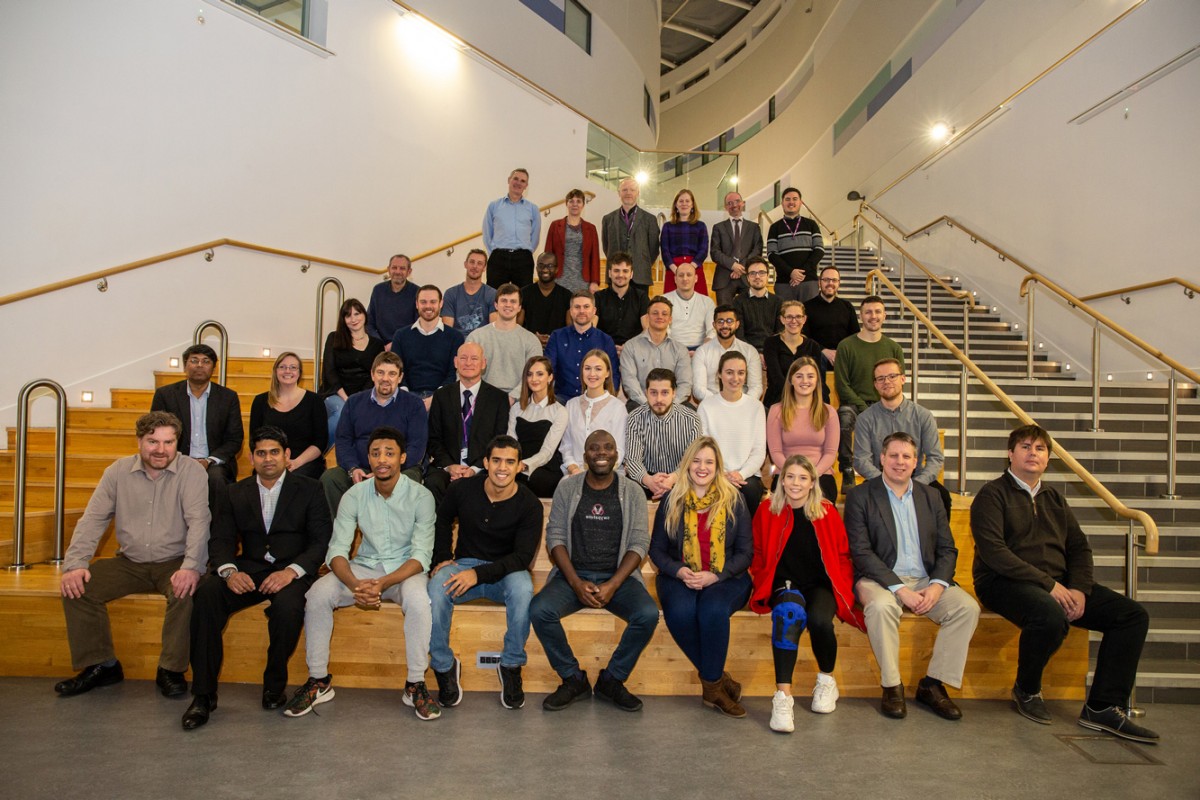 The current accelerator cohort includes staff, alumni and students including online students. The Startup Accelerator is based in the Innovation Station, a new space opened in August in the Sir Ian Wood building on the RGU Garthdee campus and from June 2019 these teams will be based at the new ONE Digital Entrepreneurship Hub, a collaboration between Opportunity North East (ONE), RGU and CodeBase, which is located at the historic RGU Schoolhill site in the centre of Aberdeen city.
---
Apply for Cohort 2
The accelerator programme shall run once a year and applicants are selected as part of a competitive process. The competition is open to undergraduate, postgraduate and doctoral students enrolled in any RGU or NESCol programme, as well as full-time or part-time staff and recent alumni. While at least one member of the team must be from one of these groups, teams also include external individuals.
Applications will open in September 2019
---
Programme Requirements
If you are interested in getting involved with the programme, but aren't sure if you qualify, these are some key areas we are looking for:
Connection with RGU or NESCol: Applicants should be ensure that at least one member of the team is a student (undergraduate or postgraduate, full-time of part time), a member of staff, postdoc researcher, visiting scholar or an alum who has graduated within the last 3 years of the application date of RGU or NESCol.
Entrepreneurial teams: We value the team over all else. We look for the right people with the right mix of skills, attitudes and experience for their particular business. Startup is a team sport and we discourage solo applicants. And you need resilience - you're going to be told your 'baby is ugly.' Can you handle it? The best entrepreneurs can take critical feedback and use it to improve.
Evidence of strong business potential: This could come in the form of revenue, users, customer interviews, a demo, a prototype, or a patent or significant scientific/technical breakthrough. One factor of being an investable high-growth company means a sizable market where the earnings potential is significant. We need commitment from your team and willingness to work hard. Teams must be growth-orientated and ready to begin interacting with mentors and potential investors.
---
Programme Process
The process for the accelerator will typically follow the following structure:
Competition Phase
Applications Open – September 2019
Application Workshops and Advice – October 2019
Applications Close – November 2019
Initial Shortlisting – November 2019
Shortlist Reviewed by International Judges – November 2019
Scoring and Feedback Collated – December 2019
Announcement of Winners – December 2019
Feedback Provided to All Applicants – December 2019
Accelerator Phase
Pre-Accelerator Workshops – January 2020
Pitching Days – January – June 2020
Workshops on Evenings and Weekends – January – June 2020
Meetings with Mentors – January – June 2020
Mentor Mashup Events – February – April 2020
Founder Showcase – May 2020
*Note that all dates are subject to change and are provided as an indication of the process.
---
Terms and Conditions
If you are interested to know more, please ensure you review the terms and conditions of the programme before submitting.
---
Submit Your Application
Once you have reviewed the programme information, make sure you submit your application for the next cohort. If you want any advice or guidance or to meet with one of the team to find out more, please contact us at innovation@rgu.ac.uk
Applications open September 2019