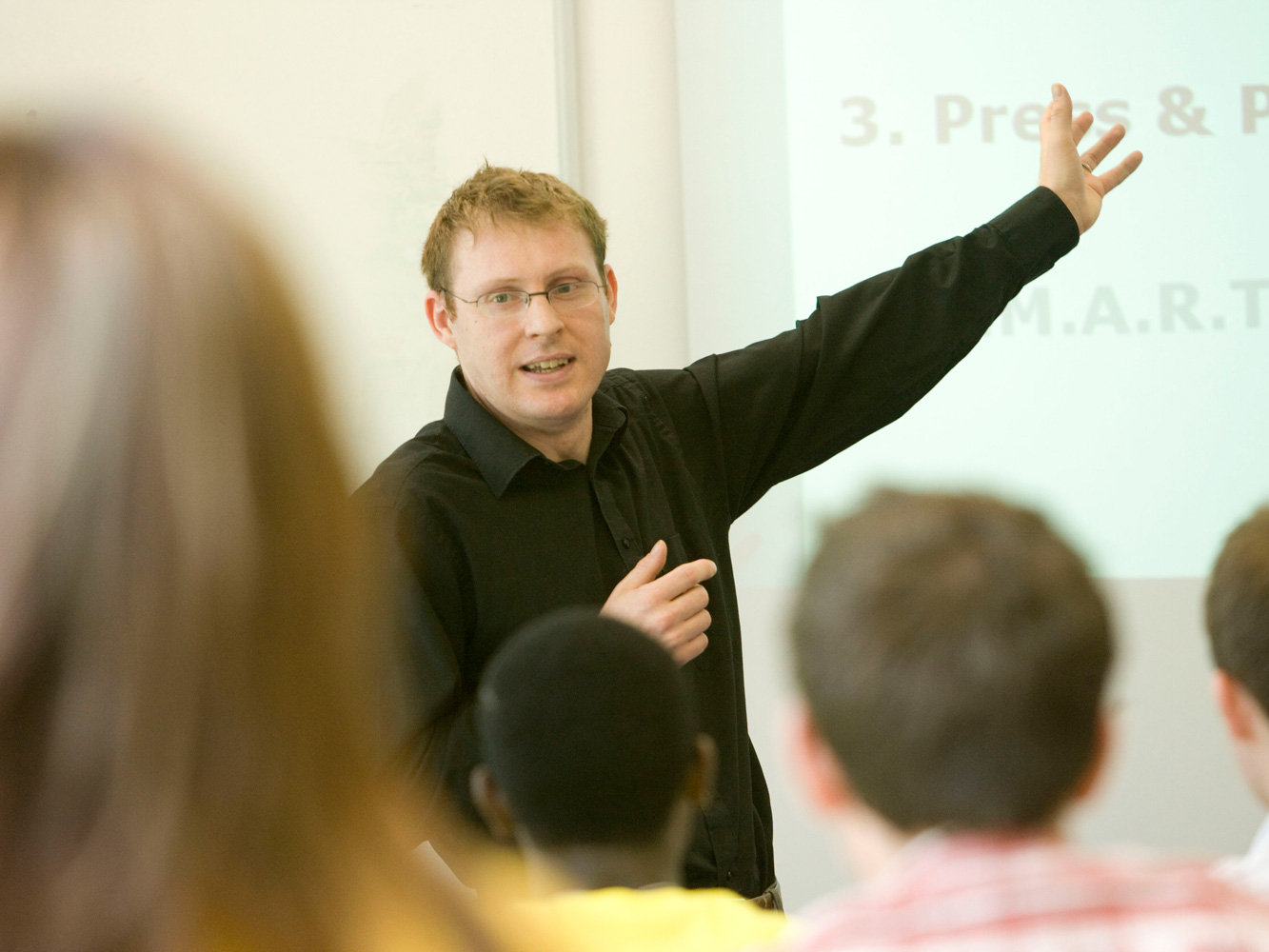 Facilities for Business
Business: Training Courses
Robert Gordon University training is renowned around the world. Whether you're an international corporation or a small business, you can depend on our expertise to deliver transformational training.
It is essential for your team to be peak performers in their roles, and we can help make that happen. At Robert Gordon University, we offer courses that will suit your business' needs either on campus, on site, online, or by combination.
Whether your team requires postgraduate qualifications, the understanding of new industry processes, or to gain skills in areas such as; engineering, leadership, stakeholder engagement, smart data or remote health, we have the right industry approved course to meet your needs.
Our modular professional development courses or postgraduate syllabus will enable your talent to develop and improve your business. Alongside Graduate Apprenticeships and technical training, our training courses will give your team a renewed confidence in their skills as a result of their dedication and your investment.
Introduction to Subsea Engineering

RGU Remote Medic
Contact Us
Contact us to learn more about how you can access Robert Gordon University's expertise.
Together we can create customised learning and development solutions that will add value to your business.
Telphone: + 44 (0) 1224 263119
Email: business@rgu.ac.uk