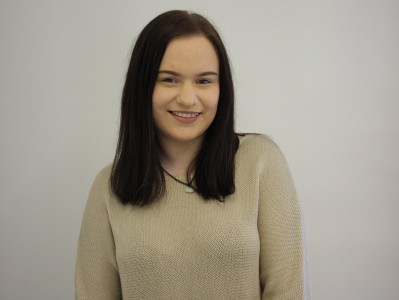 Alumni Case Studies
Marta Czerwinska
Marta, a BA Law and Management student at RGU, is a recipient of the Access RGU Barbara Rae Scholarship in Business sponsored by CNR.
Why did you apply for the scholarship?
I applied for the scholarship as I knew it would give me the financial backing required. The application was a simple process overall; like writing a personal statement.
What are the benefits of the scholarship?
Knowing that an organisation has awarded me financial support makes me want to try harder to achieve good grades and do well. I feel like I'm more involved in everything, like being a Class Representative.
As part of my scholarship I received placement experience with the firm. The people were really friendly and helpful. I now know what I want to do when I finish university because of them.
What advice would you give to those interested in applying for the scholarship?
Go for it. Don't think that there are people who deserve it more than you, just focus on yourself and how you would benefit from the support.