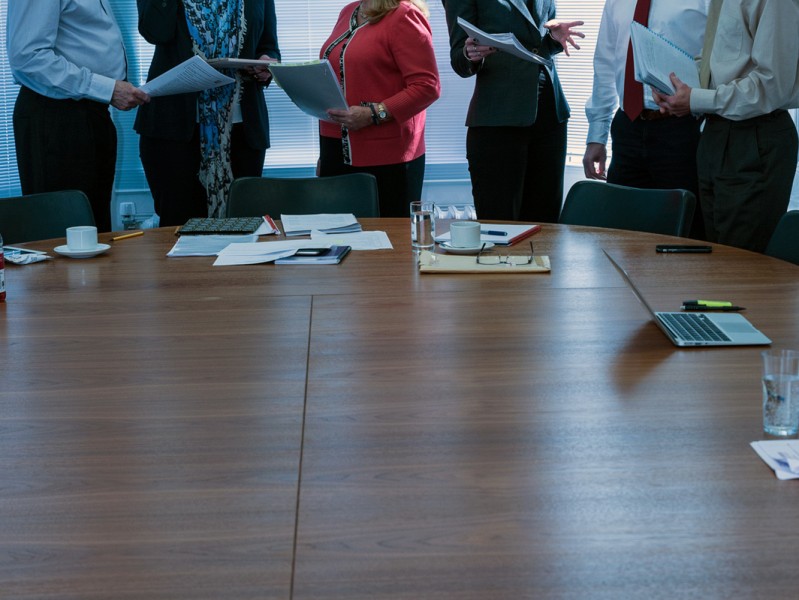 Sylvia has had a long career in Human Resource Management. Most of this time was in the private sector in a range of industries – Food & Drink, Oil & Gas, Hospitality, Construction and Public Transport. She also has experience working in and with the public sector.
Since retiring from her role as Human Resources Director, Macphie of Glenbervie Ltd after twenty years, she has carried out consultancy work related to Strategic HR; HR Advisor - Board level, Change Management, People Development and Business Planning. She has experience as a Non Executive Director in a variety of sectors.
She was the first Chairperson of the Scotland Food & Drink Skills Academy and until recently a member of the Scottish Qualifications Authority Advisory Council and Accreditation Committee.
She is passionate about Education/Industry Links and has worked in this field on everything from a European project developing Enterprise Awareness for teachers to a successful initiative working with children as young as Primary1 through Secondary level introducing them to the Food & drink sector with real business outcomes. She has also built strong links with Further and Higher Education. She had the privilege to study with the Walt Disney Corporation on two occasions.
She is a Burgess of the City of Aberdeen and served on Board of CLAN and Friends of ANCHOR cancer charities.
Register of Interests
All positions, appointments, employment etc (whether remunerated or not) held with any other organisation:
Chair Skills Development Scotland Steering Group Pre Apprenticeship Pilot Programme.

Details of any self employed business, consultancy or other activities you are engaged in, whether remunerated or not, or for other reward or gains:
Ad hoc consultancy – Board Advisor, HR Mentor/Coach.

Details of any contractual or financial/non-financial relationship (including Directorship, Partnership, Consultancy, Board Membership, other Appointments or position of authority or influence, whether paid or unpaid,) with any other company, public authority or service or any other organisation, or any other position you have that would or could enable you to influence the award of a contract or allow financial benefit:

Details of any ownership of land or property or other holdings within Aberdeen (other than main family home) that may be directly or indirectly affected by any known or prospective estate development plan in the vicinity of the city centre campus or the Garthdee campus:

Details of any other interests or matters of equivalence to any of the above:

Give details where the interests of any close relative may require to be declared: