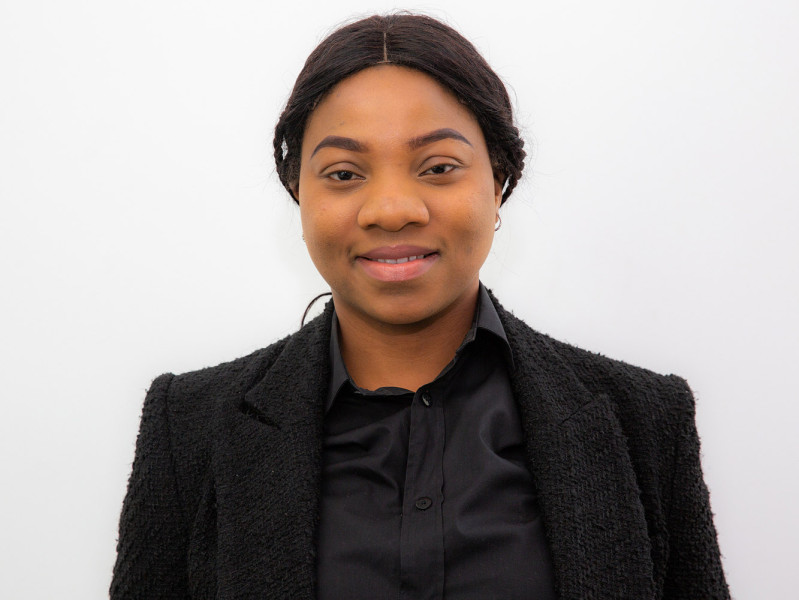 Suzanna is the students' President (Communication and Democracy).
She is a licensed legal practitioner in Nigeria, and she has over the years worked as an associate and company secretary across various firms and boards which has helped her develop an extensive experience in providing advice in legal and regulatory matters within the private and public sector.
During her term as President, she will work to improve communication, promote events to enhance students' social health and overall experience on campus. She will also work very closely with the university to achieve and enhance the vibrant campus objective.
Register of Interest
All positions, appointments, employment etc (whether remunerated or not) that you hold with any other organisation.
Details of any self-employed business, consultancy or other activities you are engaged in, whether remunerated or not, or for other reward or gains.
Details of any contractual or financial/non-financial relationship (including Directorship, Partnership, Consultancy, Board Membership, other Appointments or position of authority or influence, whether paid or unpaid,) with any other company, public authority or service or any other organisation, or any other position you have that would or could enable you to influence the award of a contract or allow you to benefit financially.
Details of any ownership of land or property or other holdings within Aberdeen (other than your own main family home) that may be directly or indirectly affected by any known or prospective estate development plan in the vicinity of the city centre campus or the Garthdee campus.
Details of any other interests or matters of equivalence to any of the above.
Details where the interests of any close relative may require to be declared.